Regular price
Rs. 2,932.00 INR
Regular price
Sale price
Rs. 2,932.00 INR
Unit price
per
Sale
Sold out
Abhayarishta Classical Ayurvedic Formulation crafted using a unique blend of potent herbs, by using traditional fermentation techniques of Ayurveda. This exceptional concoction offers an array of benefits including remarkable detoxifying effects that aid in enhancing digestion, alleviating constipation, and diminishing flatulence.
Abhayarishta's formulation comprises of carefully selected vital herbs which possess remarkable properties beneficial for the digestive system. This potent blend helps in rejuvenating the digestive fire, thereby supporting optimal digestion. By improving digestion, Abhayarishta assists in preventing and treating digestive issues such as constipation.
What is Abhayarishta?

Abhyarishta is one of the best Ayurvedic preparation that has mild laxative action and mild diuretic characteristics. It is Tridoshaj and provides long-term relief from digestion-related disorders.
Key Benefits of Abhayarishta

For Vata: Abhayarishta helps to reduce Vata dosha by relieving symptoms of Vata imbalance such as constipation, bloating, gas, anxiety and insomnia.
For Pitta: It helps to reduce Pitta dosha by relieving symptoms of Pitta imbalance such as acidity, ulcers, skin irritation, indigestion and burning sensations.
For Kapha: It helps in relieving symptoms of Kapha imbalance such as lack of energy, weight gain, excessive mucus, congestion and lethargy.
Overall, Abhayarishta helps to maintain a healthy balance of all the three doshas, thereby promoting overall well-being. It helps to reduce the symptoms of indigestion such as bloating, gas and constipation.
Key Ingredients of Abhayarishta

The arishta is composed of Harad (Terminalia chebula), Gokshuru (Tribulus terrestris), Mridvika (Vitis vinifera), Mohua (Madhuca indica), Dhatki (Woodfordia fruticosa), Trivit ( Operculina turpethum),Dhankya (Coriandrum sativum),  Guda (Jaggary), Indravaruni (Citrullus colocynthis), Chavya (Piper cubeba) etc. 
How to Use ?

Adult can take 20ml to 30ml with equal quanity of water or as directed by the ayurvedic consultant.
Why You Trust on Deep Ayurveda ?

We Preparing the Classcial Ayurvedic Medicine by following the with traditional method along with scientific validation to provide higher efficay.
Classical Ayurvedic Products developed by the renowned ayurvedic practitioners who are doing clinical practice in  ayurveda since last 18 years
Product made with 100% Organic & Genuine herbs.
Product already approved by the State Drug Licensing Authority- Ayush
There is No added synthetic colors, chemicals, and artificial flavoring agents and even no talc used.
No Animal Testing so its cruelty free formulation
Produced in house GMP Certified & USFDA  approved  Manufacturing Unit 
Classcial Ayurvedic Medicines are researched and side effect if use under the guidance of ayurvedic consultant.
Product coming in envoirement friendly packaging.
Packing Details

Arisht & Asva coming in 450ml Pet Bottle.
Shipping & Handling

All over India Shipping by courier and cash on delivery also available.

International Shipping by DHL Express
Care Instructions

Note: Self medication can be harmful. Always use Classical Ayurvedic medicine under the strict super vision of Ayurvedic Practitioner.

Online Doctor Consultation available
View full details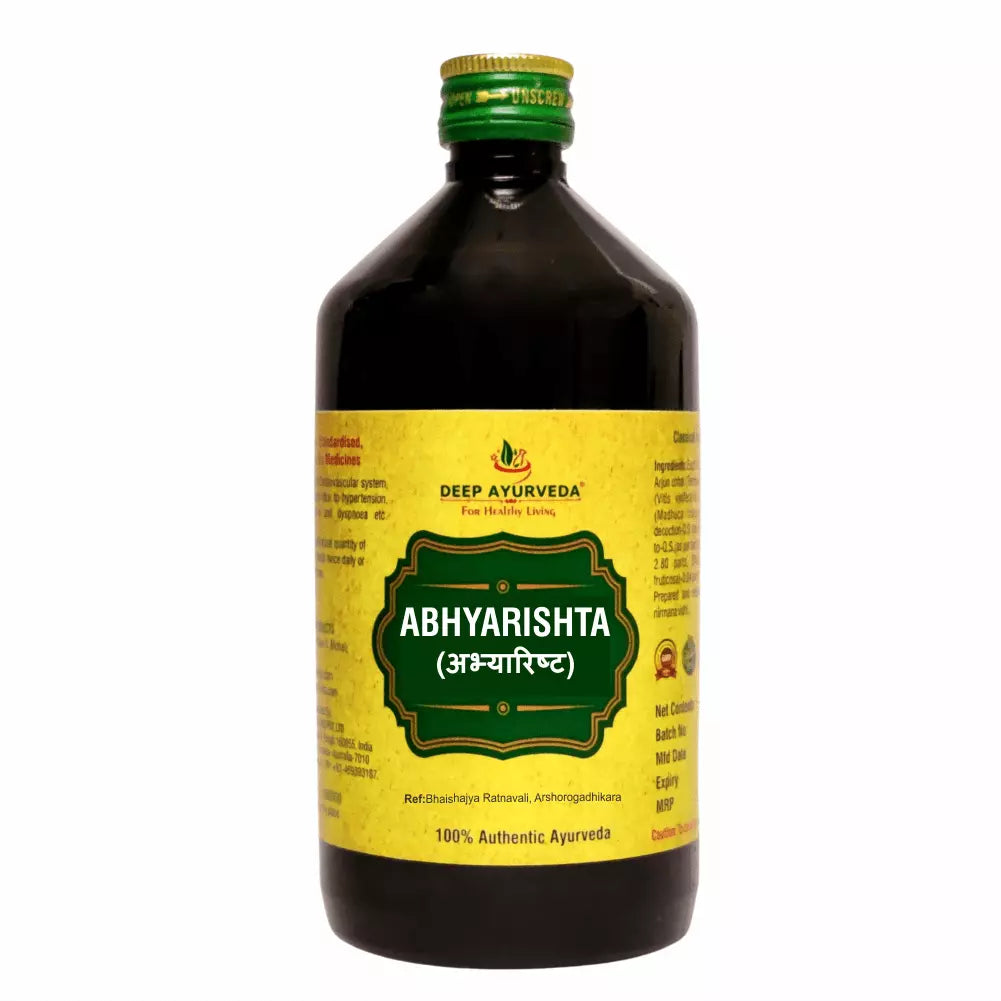 Please visit our YouTube Channel and subscribe for regular updates...