Regular price
Rs. 2,915.00 INR
Regular price
Sale price
Rs. 2,915.00 INR
Unit price
per
Sale
Sold out
Amritarishta from Deep Ayurveda is a classical Ayurvedic tonic for chronic fever, typhoid fever and restoring appetite. This 450 ml bottle of Amritarishta is specifically designed to deliver the therapeutic benefits of traditional Ayurvedic remedies. By incorporating centuries-old knowledge and natural ingredients into one product, it's the ideal choice for anyone looking to benefit from the healing power of Ayurveda.
What is Amritarishta?

This wonderful Ayurvedic remedy is very popular for managing chronic fever, typhoid fever, and other infectious diseases. It is a natural immunity booster and helps the body to fight off bacterial as well as viral infections.
Key Benefits of Amritarishtam

For Vata: Amritarishtam can help reduce vata imbalances, helping to soothe and calm the nervous system, regulate digestion, reduce joint pain, and improve overall circulation.
For Pitta: It helps to balance Pitta dosha by reducing inflammation and irritation in the body. It can help to cool and calm the body and reduce the symptoms of fever and skin rashes.
For Kapha: It helps to stimulate digestion, reduce congestion, and improve the respiratory system. It can also help to reduce excess mucus and improve overall energy levels.
Key Ingredients of Amritarishtam

It is composed of Bilva (Aegle marmelos), Shyonak (Oroxylum indicum), Ativisha (Aconitum heterophyllum), Dhatki (Woodfordia fruticosa), Amrita (Tinospora cordifolia), Gambhari ( Gmelina arborea), Patala (Steriospermum suaveolens), Agnimanth (Premna integrifolia) etc.
How to Use ?

Adult can take 20ml to 30ml with equal quanity of water or as directed by the ayurvedic consultant.
Why You Trust on Deep Ayurveda ?

We Preparing the Classcial Ayurvedic Medicine by following the with traditional method along with scientific validation to provide higher efficay.
Classical Ayurvedic Products developed by the renowned ayurvedic practitioners who are doing clinical practice in  ayurveda since last 18 years
Product made with 100% Organic & Genuine herbs.
Product already approved by the State Drug Licensing Authority- Ayush
There is No added synthetic colors, chemicals, and artificial flavoring agents and even no talc used.
No Animal Testing so its cruelty free formulation
Produced in house GMP Certified & USFDA  approved  Manufacturing Unit 
Classcial Ayurvedic Medicines are researched and side effect if use under the guidance of ayurvedic consultant.
Product coming in envoirement friendly packaging.
Packing Details

Arisht & Asva coming in 450ml Pet Bottle.
Shipping & Handling

All over India Shipping by courier and cash on delivery also available.

International Shipping by DHL Express
Care Instructions

Note: Self medication can be harmful. Always use Classical Ayurvedic medicine under the strict super vision of Ayurvedic Practitioner.

Online Doctor Consultation available
View full details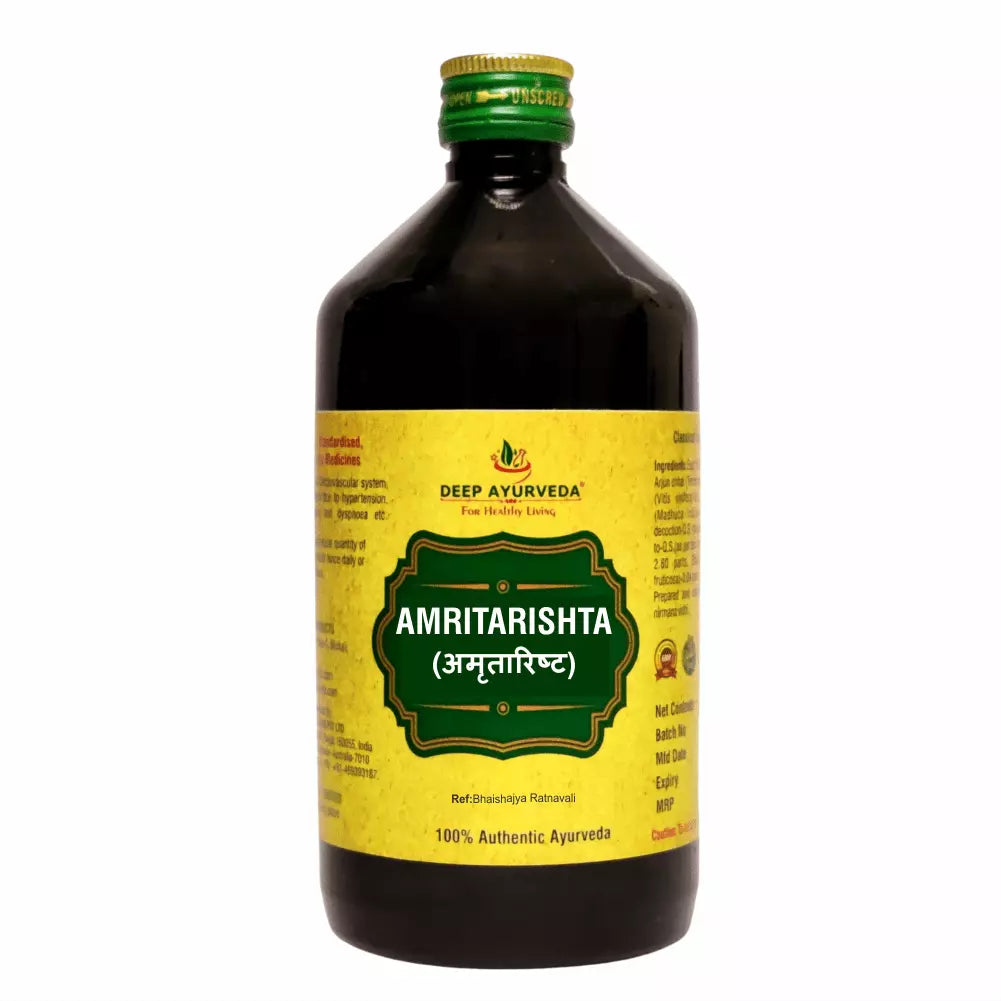 Please visit our YouTube Channel and subscribe for regular updates...