Regular price
Rs. 2,723.00 INR
Regular price
Sale price
Rs. 2,723.00 INR
Unit price
per
Sale
Sold out
Arthro Ayurvedic Pain Oil is formulated with 20+ vital herbs to provide effective relief from joint and muscle pain. This medicated ayurvedic oil is formulated  to penetrate deeply and quickly reduce inflammation, while assisting in restoring mobility. Arthro Ayurvedic Pain Oil contains herbs extracts and essential oils that are known to have anti-inflammatory and analgesic effects.
What is Arthro Ayurvedic Pain Oil

Arthro Ayurvedic Oil helps to get Relief form any kind of joint pain, body pain or muscular pain. Arthro oil is also can be use as ayurvedic body massage oil as It helps to give you quick relaxation if you feel tired and stifness in muscles and jointes.
Key Benefits in Arthro Ayurvedic Oil

The composition of oil is very effective in Rheumatoid Arthritis and Osteoarthritis.
Arthro Pain Oil gives relief in Muscle Spasm and Cramps.
Also helps in Numbness, Weakness, Tingling sensation in the joints.
It effectively helps to overcome the symptoms of Cervical Spondylitis, Ankylosing spondylitis, back pain, and disc pain. 
Also can be used in Cracking sounds of the joints.
Arthro Oil helps in redness, tenderness, pain, Inflammation of the joints.
It is also very beneficial in loss of flexibility and decreased range of motions of the joints.
Key Ingredients in Arthro Ayurvedic Oil

Ayurvedic oil is a blend of those Ayurvedic herbs which are used from ancient times for the management of joint-related disorders, some of the ingredients are: Haldi (Curcuma longa)Ashwagandha(Withania somnifera)Punarnava mool( Boerhaavia diffusa)Mustak (Cyprus rotundus)Devdaru (Cedrus deodara)Vacha (Acormus calamus)Gaj-pippali (Scindapsus officinalis)Saidhank namak (Rock salt)Til oil (Seasame indicum)Castor oil (Ricinus communis)Eucalyptus oil (Eucalyptus golobulus)Winter green oil (Gaultheria fragrantissima)Menthol oil (Mentha arvensis)etc.
Why Choose Deep Ayurveda ?

Higher concentrated hydrophobic liquid containing volatile chemical compounds from plants.
Using Steam Distillation method.
Product formulated by qualified and experienced Ayurveda Experts.
No added synthetic color, No added petrochemical agents.
Manufactured in GMP Certified & USFDA Registered facility
Free from harmful chemicals, parabens and silicon.
Shipping & Returns

All over India Shipping by courier and cash on delivery also available.

International Shipping by DHL Express
Care Instructions

Please store in cool and dry place.
Keep away from direct sunlight.
Dont use directly on your eye.
External use Only.
View full details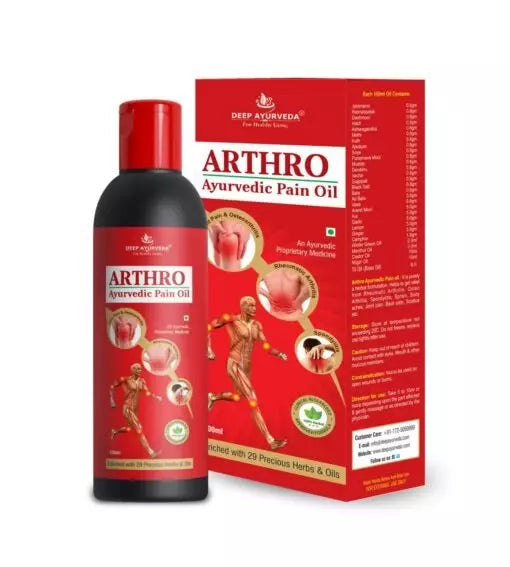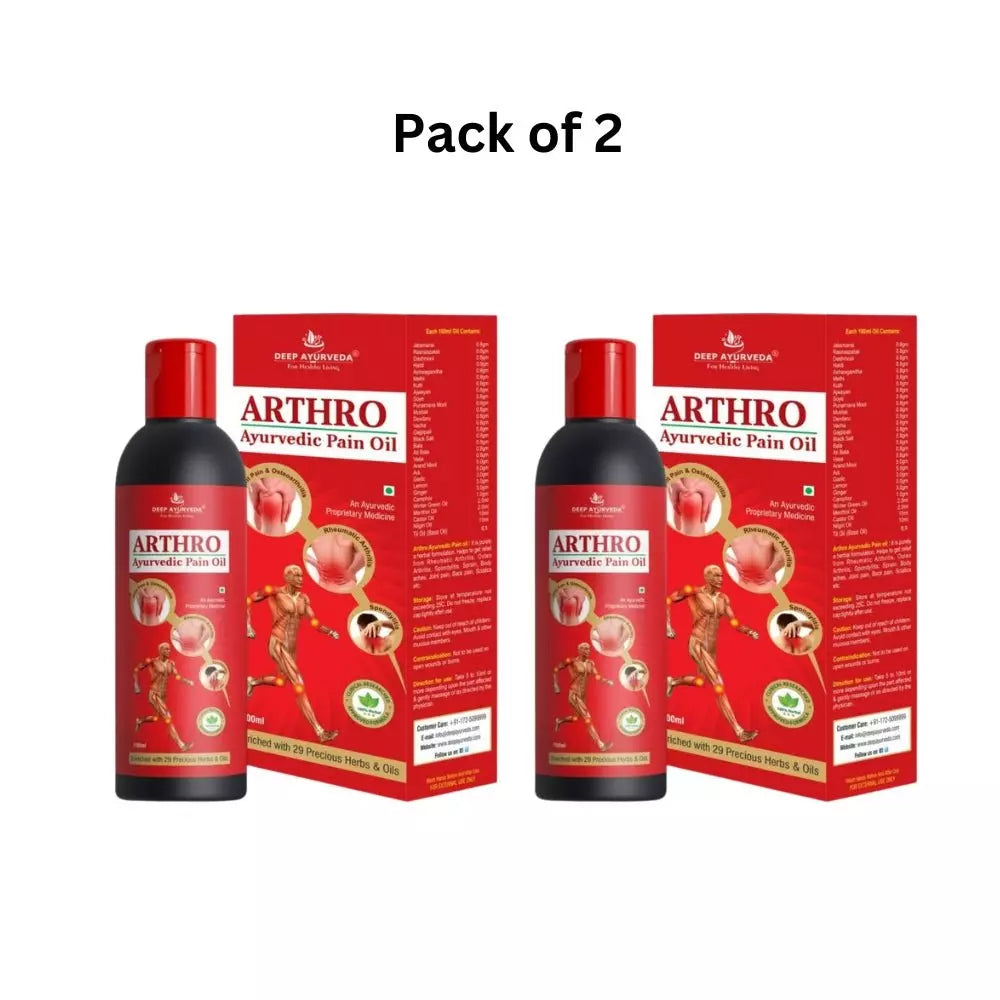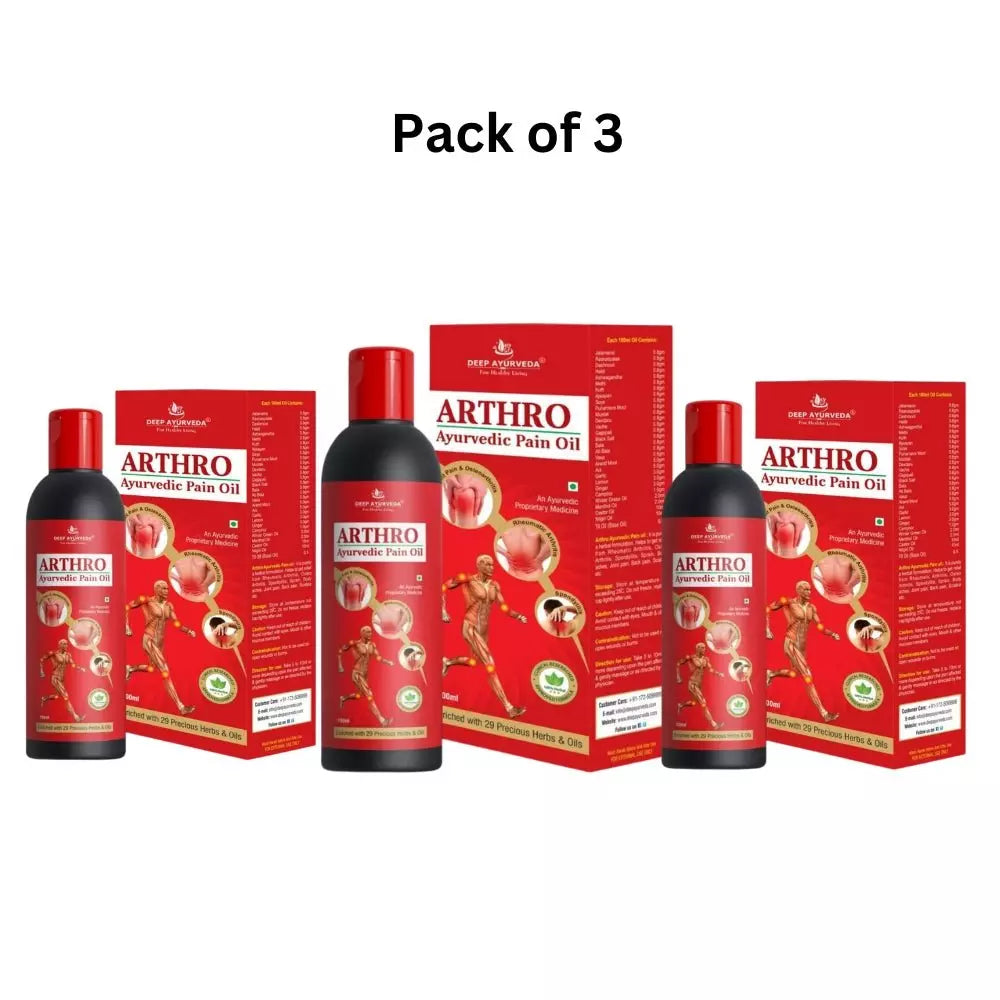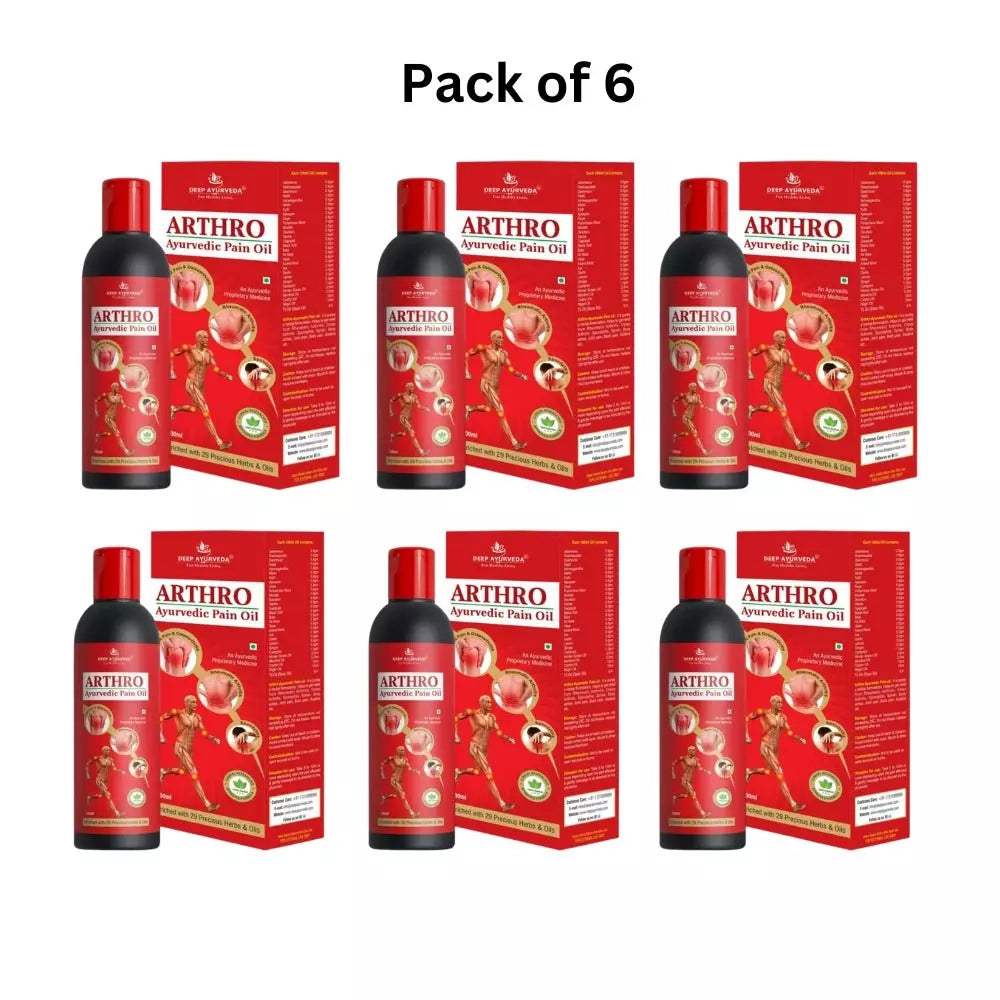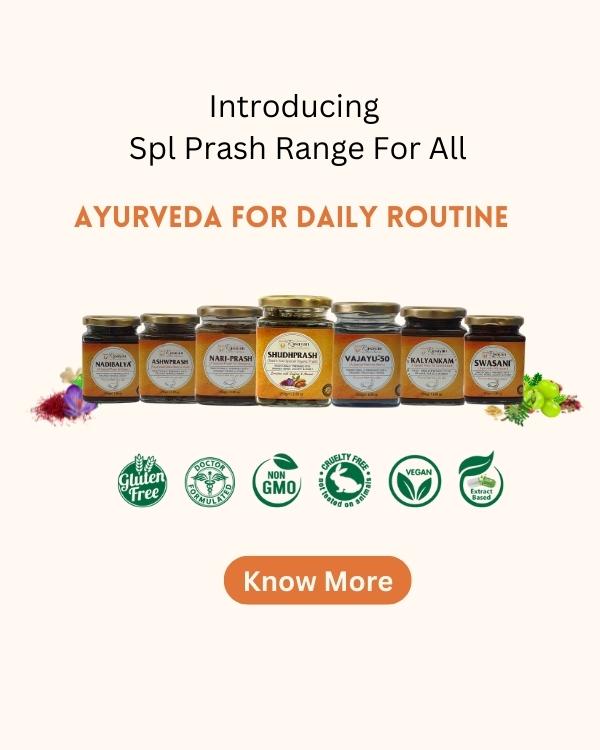 Ayurvedic Super Food (Prash)
Special Prash range for all Age & Gender :
✅️ Why you choose Prash ?
👉 Natural Source of Nutrition
👉 Boost Over All Health
👉 Balance our Tridosha
👉 Give Strength & Immunity
👉 Ayurveda in Daily Routine
👉 Prevent Seasonal Disease