Regular price
Rs. 2,905.00 INR
Regular price
Sale price
Rs. 2,905.00 INR
Unit price
per
Sale
Sold out
Kumaryasava is a Classical Ayurvedic formulation that has been mentioned in several ancient scriptures, of Charaka and Susruta Samhita. Kumaryasava helps to balance aggravated tridoshas of the body. It is prepared by boiling or by soaking the herbs, then mixing it with natural honey, and jaggery, then fermenter for a specified period of time, during which it undergoes a natural process of fermentation and facilitates the extraction of active principles contained in the liquid.
What is Kumaryasava?

It is an Ayurvedic formulation that has aloe vera as the main ingredient. This remedy is beneficial in managing various health conditions like bleeding disorders, worm infestation, digestive impairment, duodenal ulcers, and liver disorders.
Key Benefits of Kumaryasava

Kumaryasava improves skin complexion, strength, and digestion power – Bala, Varna, Agni Deepana.
Kumaryasava useful in Anorexia, Improves taste – Rochana.
Useful in relieving abdominal pain due to digestive tract disorders and gastritis – Paktishoola nivarana.
It also helps to increase the memory.
Key Ingredients of Kumaryasava

Kumari rasa (Aloe vera), Pakva Loha bhasma (Calcined iron), Shunthi (Zingiber officinalis), Tavak (Cinamum zeylanicum), Sukshamaila (Elettaria cardamum), Tejpatra (Cinamum inners), Nagkeshar (Mesua ferrea), Chitrakmool (Plumbago zeylanicum), Pippalamool (Piper longum root), Vidanga (Embelia ribes), Gajapippali (Scindapsus officinalis) etc.
How to Use ?

Adult can take 20ml to 30ml with equal quanity of water or as directed by the ayurvedic consultant.
Why You Trust on Deep Ayurveda ?

We Preparing the Classcial Ayurvedic Medicine by following the with traditional method along with scientific validation to provide higher efficay.
Classical Ayurvedic Products developed by the renowned ayurvedic practitioners who are doing clinical practice in  ayurveda since last 18 years
Product made with 100% Organic & Genuine herbs.
Product already approved by the State Drug Licensing Authority- Ayush
There is No added synthetic colors, chemicals, and artificial flavoring agents and even no talc used.
No Animal Testing so its cruelty free formulation
Produced in house GMP Certified & USFDA  approved  Manufacturing Unit 
Classcial Ayurvedic Medicines are researched and side effect if use under the guidance of ayurvedic consultant.
Product coming in envoirement friendly packaging.
Packing Details

Arisht & Asva coming in 450ml Pet Bottle.
Shipping & Handling

All over India Shipping by courier and cash on delivery also available.

International Shipping by DHL Express
Care Instructions

Note: Self medication can be harmful. Always use Classical Ayurvedic medicine under the strict super vision of Ayurvedic Practitioner.

Online Doctor Consultation available
View full details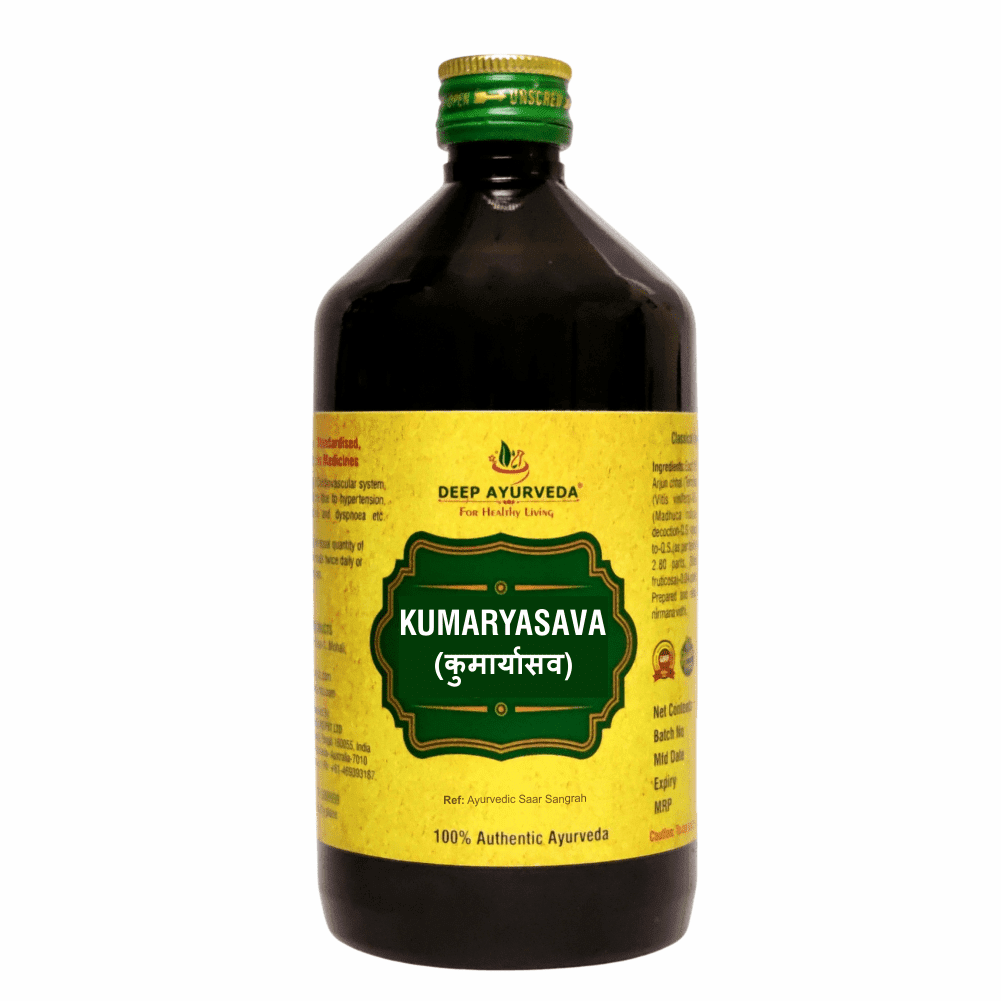 Please visit our YouTube Channel and subscribe for regular updates...